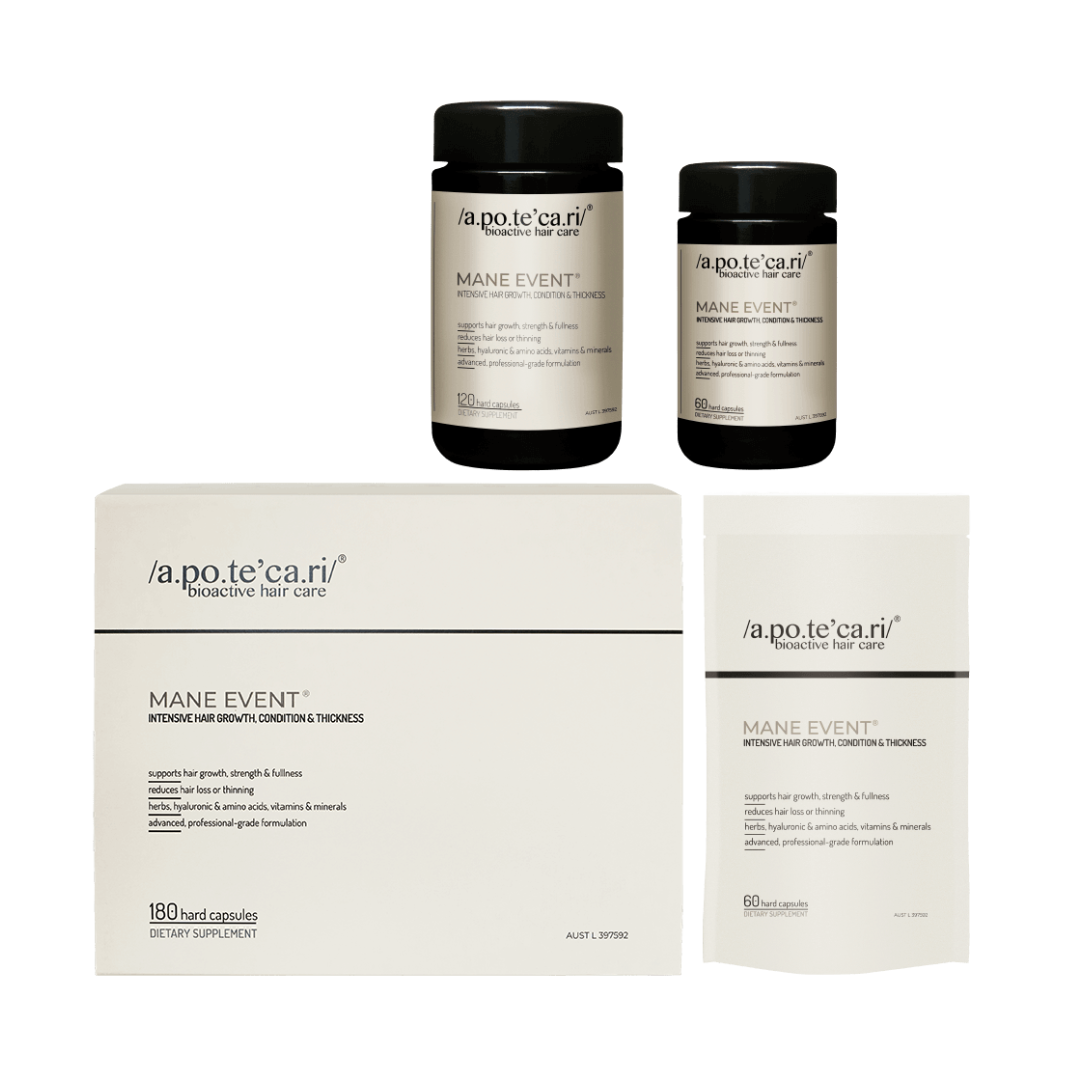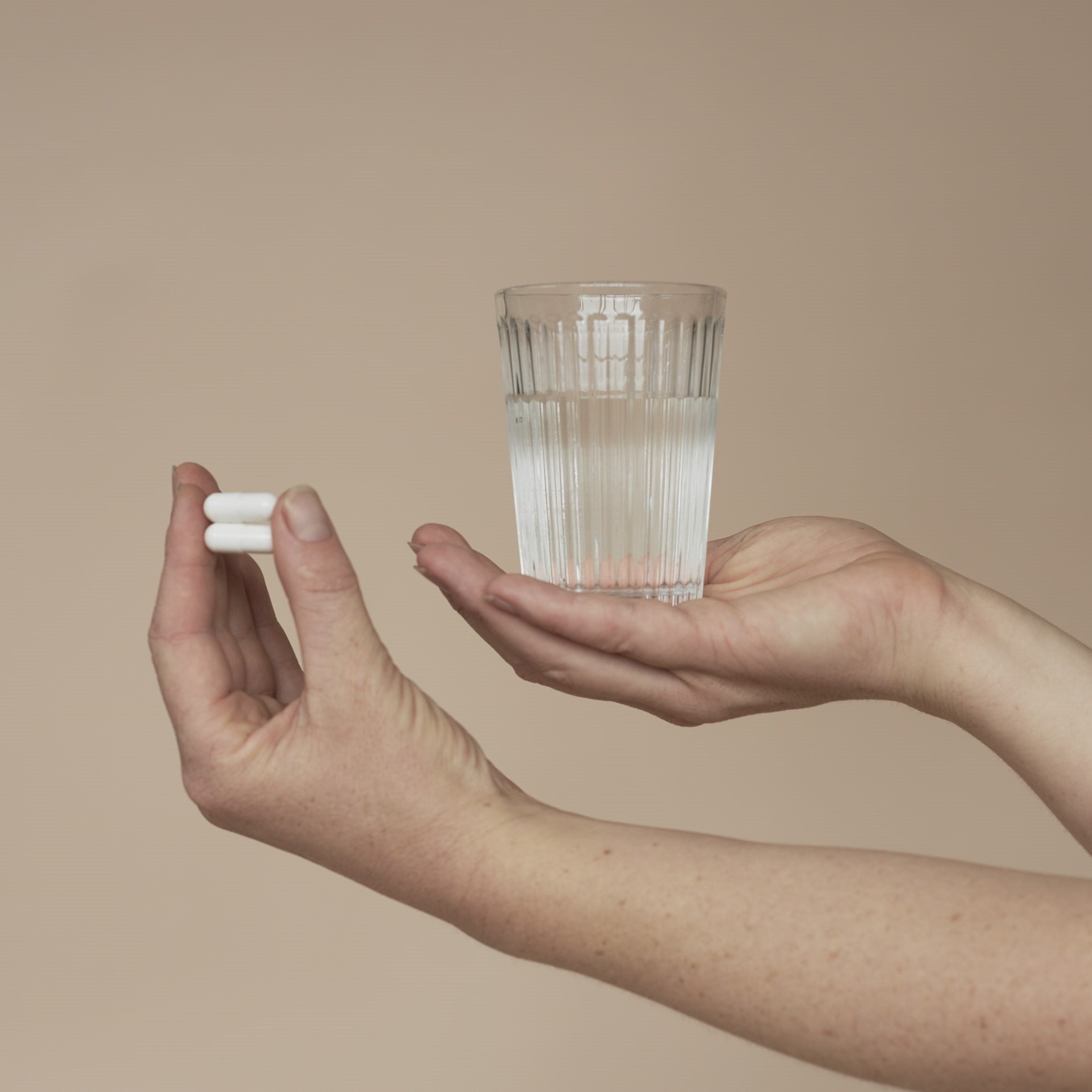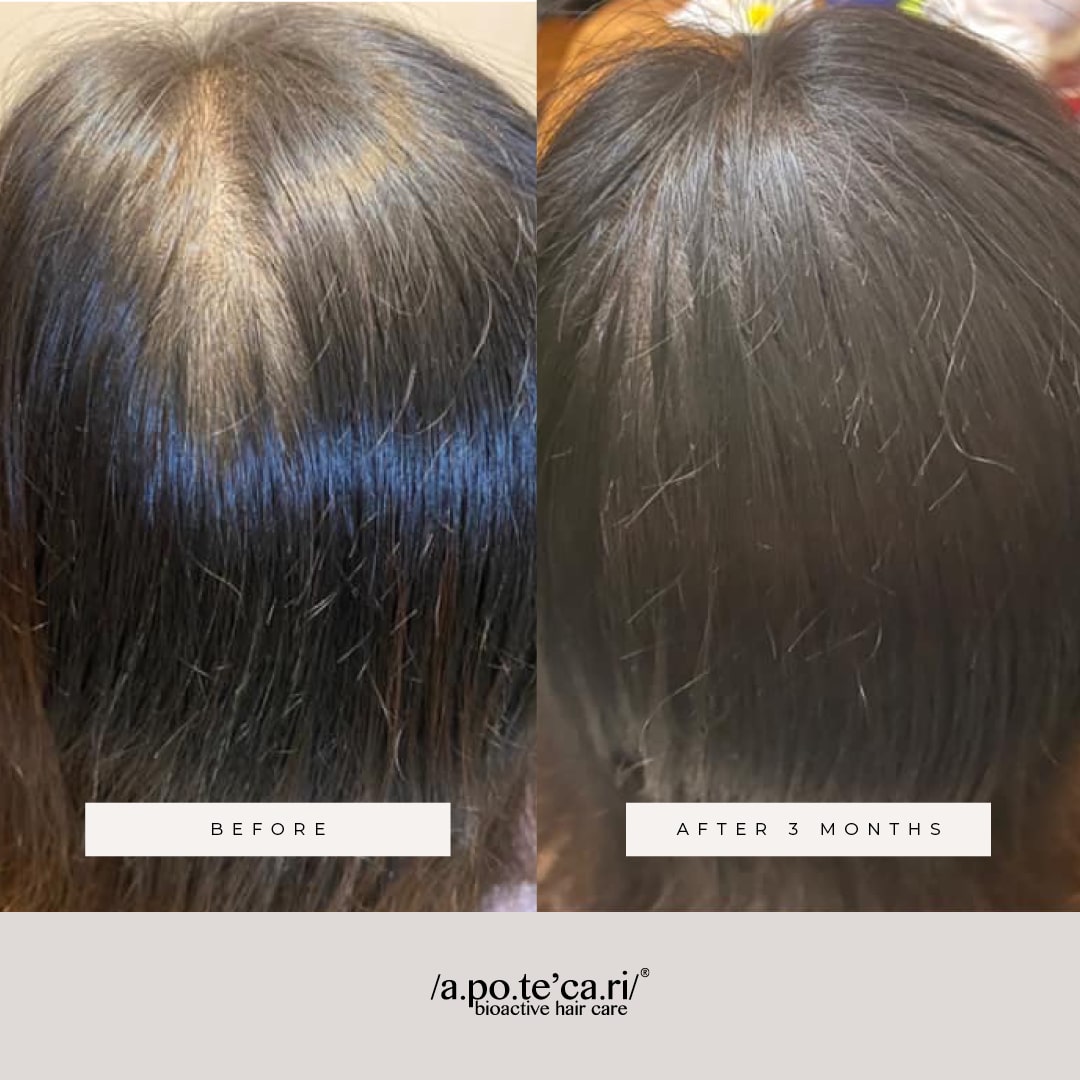 Next Generation Mane Event
Formulated by naturopaths and trichologists, Mane Event® promotes hair growth, condition and thickness from within using vegan ingredients of the finest quality. Featuring Apotecari's exclusive Hairtellectual® hyaluronic acid for soft, touchable and plump strands along with herbs, amino acids, vitamins, minerals and antioxidants. This advanced, professional-grade formulation delivers targeted nutrition for intensified growth and reduced hair fall.
You can expect a herby fragrance from Mane Event® capsules, which is typical of the ingredients and all their potent goodness. If your preference is to reduce this fragrance, Mane Event® can be stored in your biophotonic glass bottle or another moisture-free, air tight vessel, in the fridge.
Listed on the Australian Register of Therapeutic Goods (AUST L 397592).
Our 30 day variants contain 60 hard capsules, our 60 day variant contains 120 hard capsules, and our 90 day variant contains 180 hard capsules.
Free shipping Australia wide on orders over $100
Need help? Email us at info@nextinternational.com.au or call your nearest salon.