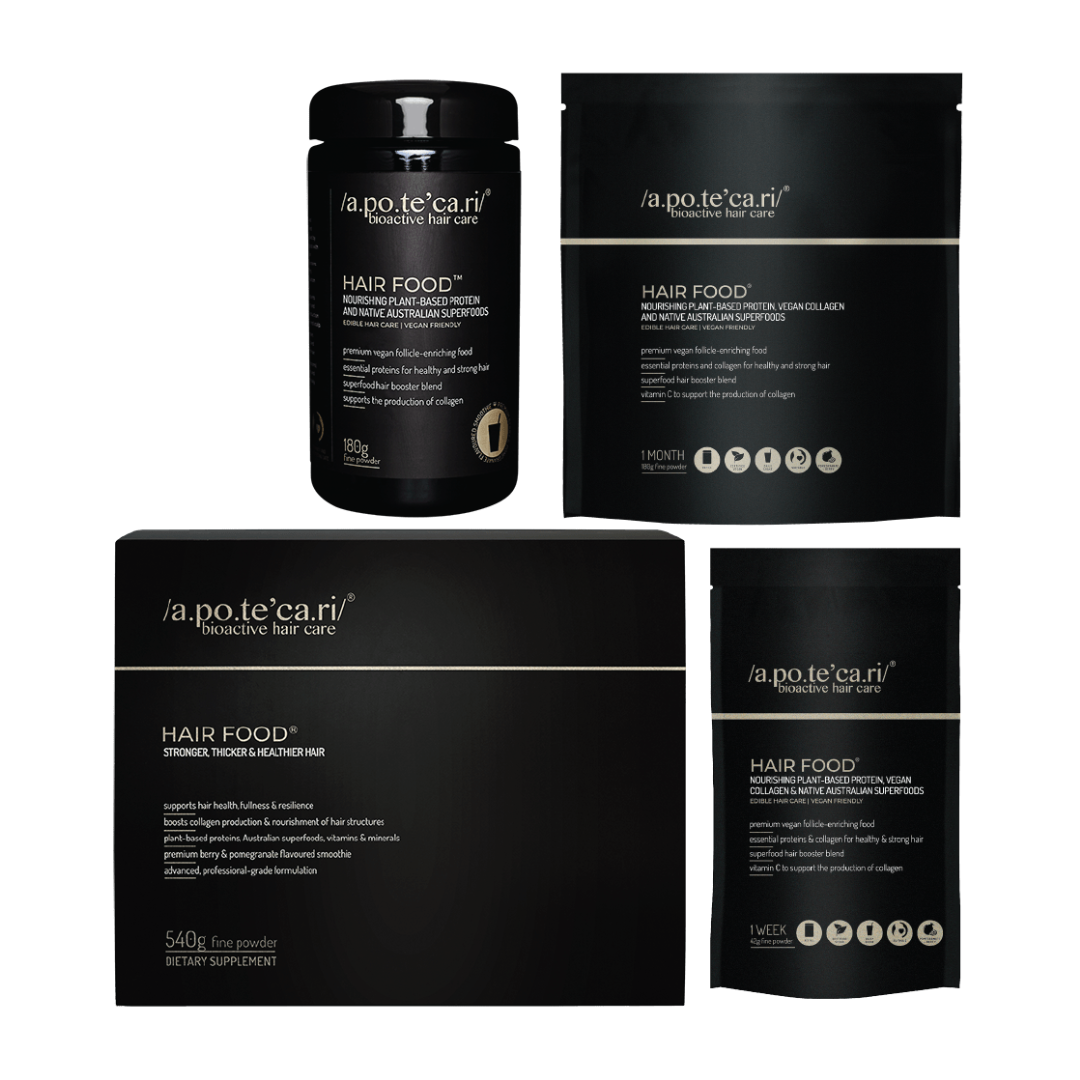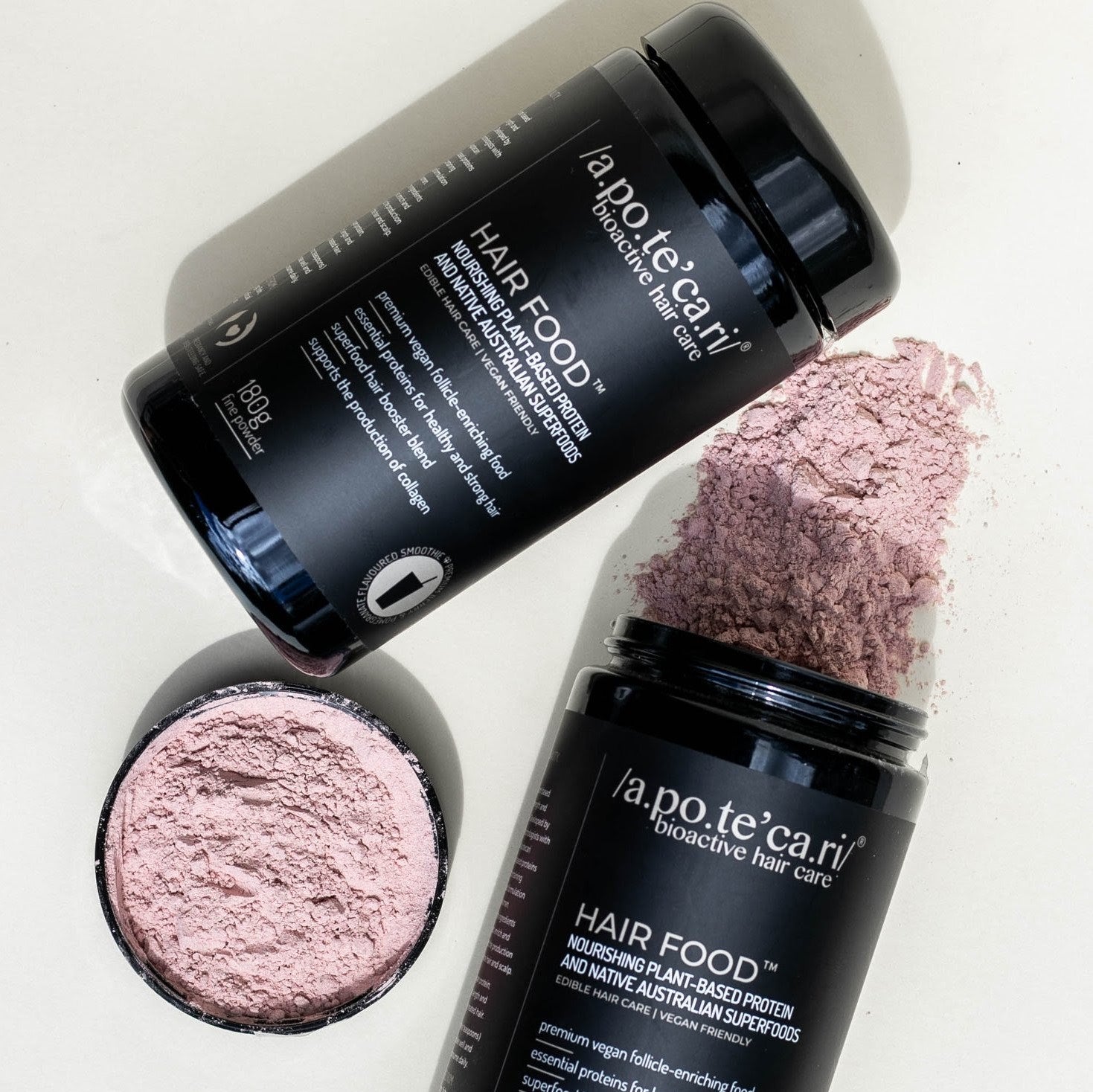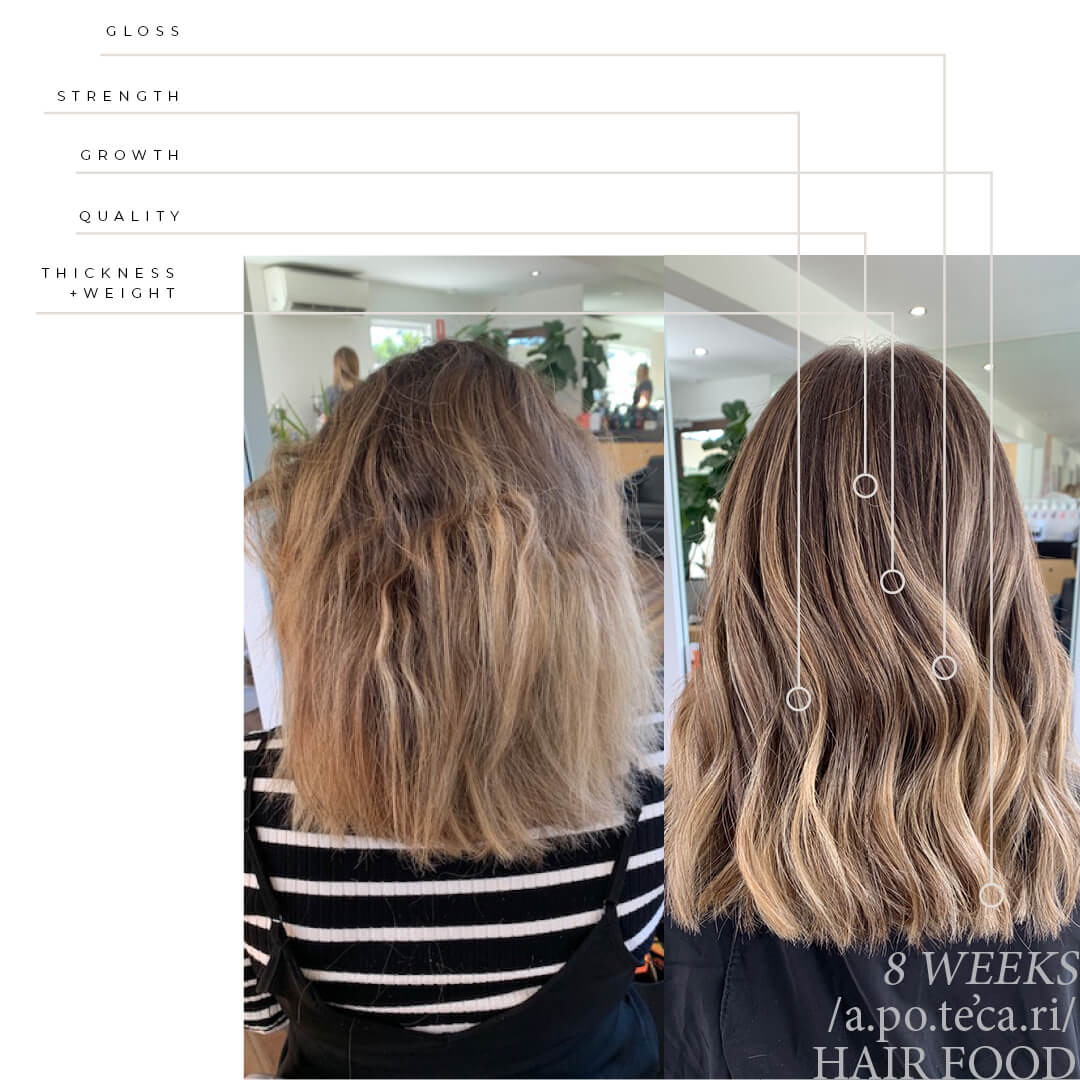 Formulated by naturopaths, nutritionists and trichologists, Hair Food® supports the production of collagen, feeds the follicles, thickens hair, builds stronger hair structures and encourages scalp wellness from within. It works by combining potent plant-based proteins and vegan collagen, Australian superfoods, antioxidants, vitamins and minerals.
Flavour
Hair Food® is a delicious berry & pomegranate flavoured fine powder. Enjoy Hair Food® blended in coconut water, plant-based mylk, your morning smoothie, rolled into protein balls or sprinkled over yoghurt to elevate an afternoon snack.
Our 30 day variants contain 180 g* fine powder, our 60 day variant contains 360 g fine powder, and our 90 day variant contains 540 g* fine powder.
Free shipping Australia wide on orders over $100
Need help? Email us at info@nextinternational.com.au or call your nearest salon.