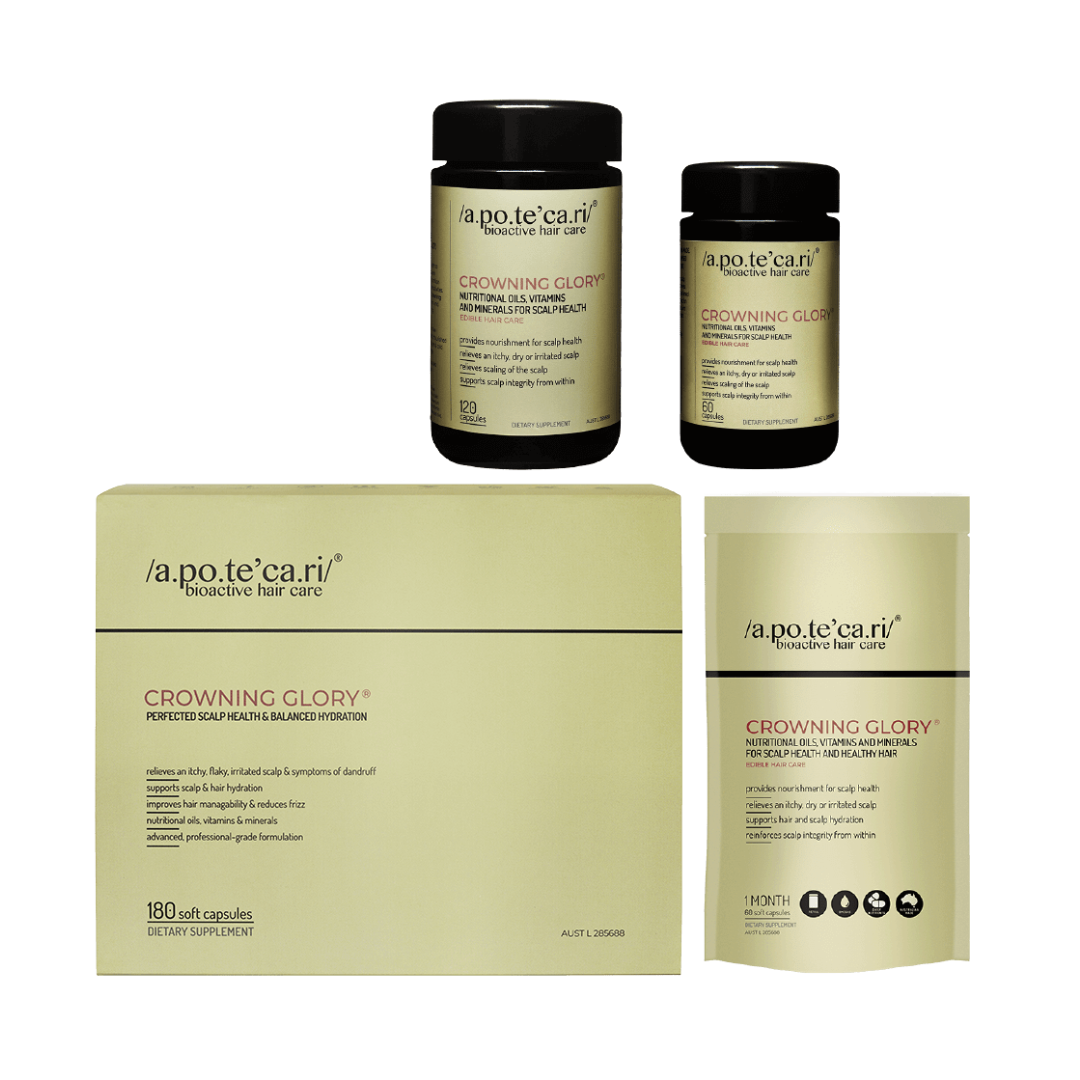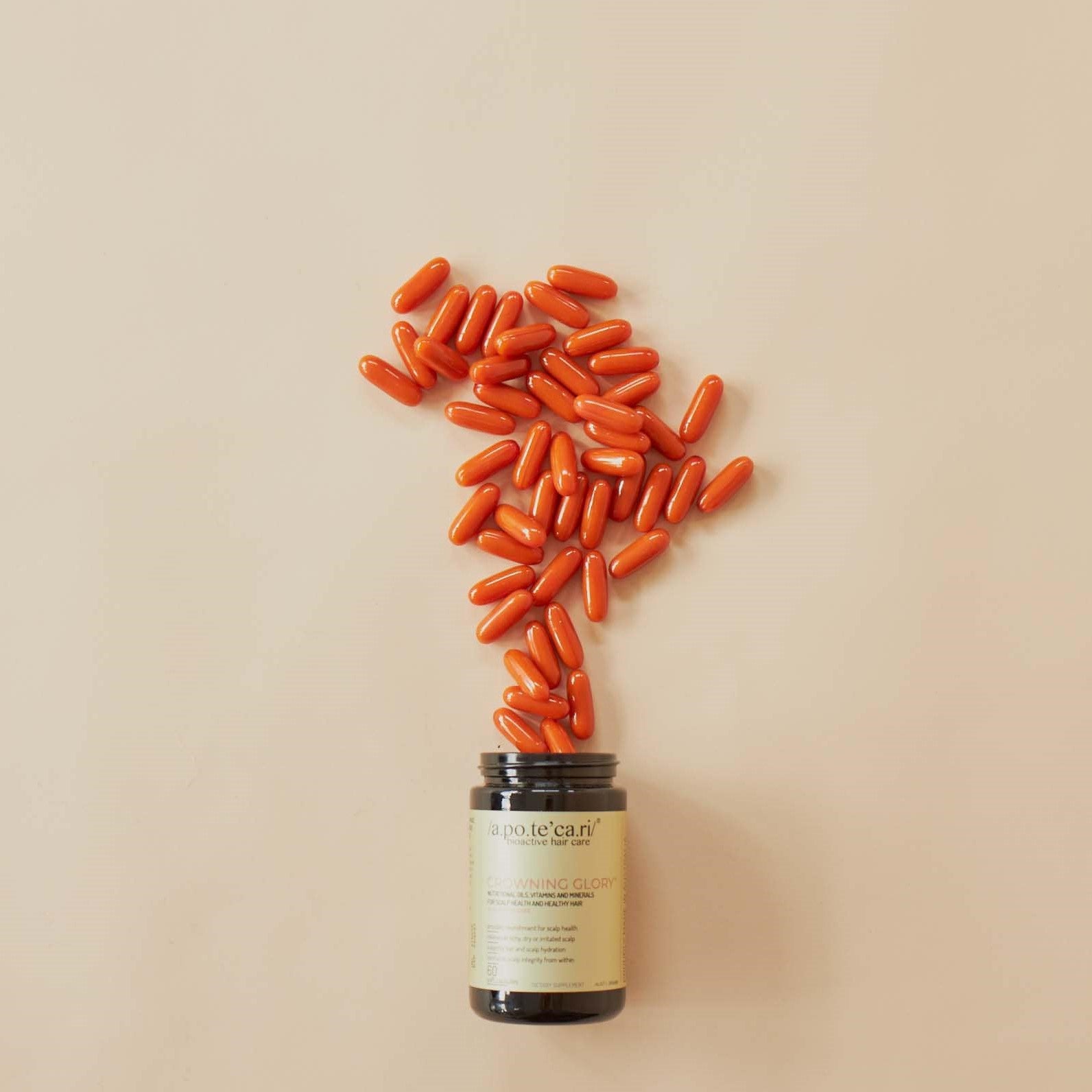 Formulated by naturopaths and trichologists, Crowning Glory® is an intensive scalp treatment and supports smoother, healthier hair, corrects oil imbalances and deeply nourishes the scalp from within to reduce itchiness and flakiness.
Falling short? Poor hair health and slow hair growth or increased hair loss can be reflective of poor scalp health. Crowning Glory® promotes a healthy scalp – the root of healthy hair. Made for unruly scalps and hair, this supplement deeply nourishes and calms the scalp from within to restore hydration, fight frizz, reduce scalp irritation and protect the hair and scalp against heat, cold and pollution. Use it for oil balance, scalp detox, detangling, and to achieve healthy, radiant hair.
Listed on the Australian Register of Therapeutic Goods (AUST L 285688).
Our 30 day variants contain 60 soft capsules, our 60 day variant contains 120 soft capsules, and our 90 day variant contains 180 soft capsules.
Free shipping Australia wide on orders over $100
Need help? Email us at info@nextinternational.com.au or call your nearest salon.